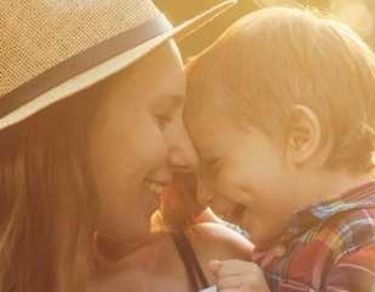 Apartments for rent in Sydney
Apartments for rent Sydney
Looking for high-quality apartments for rent in Sydney in a great location with professional management? Well, look no further because when you rent a unit in Sydney with Essence Communities you will live like you own it.
Essence Communities offers a new type of rental, called build to rent or BTR. This is a tenancy where you have more options over how long you will stay, whether you have a pet, and how you decorate and style your home. The entire building will be homes for renters, like you. It will be styled with prestige contemporary fit outs, to suit your busy and on-the-go lifestyle. Some people might stay for a month or two to access the convenient location or to take advantage of a ready-to-go furnished apartment. Others may choose to stay for years and make our Essence Communities unit their long-term home.
Our premium Sydney rental apartments will offer contemporary units in sought-after suburbs. We plan to have western Sydney rental apartments, units for rent in the eastern suburbs, and apartments for rent in the CBD.
And whether it's a studio apartment for lease, a one-bedroom apartment for rent, or a two-bedroom rental unit, you can find a great option for you at Essence Communities. These apartments for lease include fittings, fixtures and contemporary appliances so you can move in easily and don't have to worry about extra costs.
Our on-site management is also a key element of our Essence Communities experience. Professional, on-site staff are on hand to help you as much or as little as you require. They can oversee the paperwork for your rental apartment lease so the moving process is as simple as possible.
For apartments for rent in Sydney, there is no better BTR options than Essence Communities.
What is build to rent?
So what is build to rent or BTR? The build to rent model in Australia is a new way of renting that offers long-term security and flexible leases, with more options for tenants.
Build to rent arrangements are common internationally, across the United States, the United Kingdom and Europe. Sometimes they are called multi-family developments. Now, build-to-rent properties are being developed in Australia by leading operators such as Essence Communities.
Under build to rent Australia, one organisation owns the entire building and the rental units are leased individually. This single-ownership model allows secure rental terms for residents while accessing the benefits of professional property management. And because the owner will retain the units for rent long-term, they seek to make them the best possible units to live in – not just apartments for a quick sale. Essence Communities will also provide great customer-focused services and management to make living in our communities the best rental experience in Sydney.
For renters, what build to rent means is a new and more stable and secure option for your home.
Are there build to rent apartments in Sydney?
Build to rent in Sydney is an emerging trend that is just starting to take off. At the moment, property companies are looking for great sites in a diverse array of locations. They're seeking sites for inner city Sydney apartments, rental apartments in Parramatta, or apartments for rent in Kensington, Darlinghurst, Liverpool, or Fairfield.
Build to rent developers are currently assessing the best sites for their apartment towers across Sydney and then it will take a few years to get these properties out of the ground. We know renting can be challenging, given all the units and apartments have different owners and processes. There can be queues and strong competition to even find an apartment in a great location.
This is one of the key reasons our Sydney build to rent buildings are better for renters. You can come and visit the property, speak with our staff on location, and see what you're getting. When you rent with Essence Communities, you won't have to negotiate through a property agent, you can simply sign up to our streamlined process, move in and stay for a year or longer.
What makes our build to rent property the best units for rent in Sydney?
Sydney rental property living can be tricky. Sometimes there is little leasing flexibility, prices may rise sharply and you are churned or there is little option to make your apartment your own home. It can make the process difficult and expensive for renters.
Not at Essence Communities' Sydney build to rent properties. In addition to an easy booking and move-in process - dealing with one property manager - we offer a range of services and facilities to make your apartment your home.
At some sites we offer yoga or pilates rooms, gyms, entertainment zones, pools and children's play areas. There are barbeques and outdoor dining zones, and private entertaining areas you can book to have friends and family around.
We offer rental apartment for your beloved pets too. With approval from management, you can keep your furry or feathered friends with you when you move. We even offer services such as dog-walking in some properties.
A one-bedroom unit for rent in Sydney with us, for example, is not just your average rental apartment. It's your new community, your Essence Communities home.
Leasing an apartment in Sydney: How to rent at Essence Communities
Apartment leasing at Essence Communities is easy. Our onsite professional property managers are experts in helping you create your own lifestyle.
Each of our Sydney rental properties is different. There are different unit types and sizes, from furnished studios to three-bedroom penthouses. But all include essential appliances such as fridges, freezers and washing machines.
It's not just a rental property, it's a community.
Essence Communities offer an in-house app to organise and facilitate our services and facilities. Book the private dining area for a party or reserve one of the al fresco eating zones for a Sunday afternoon sunset. It's also through the app that you will find out our range of events, such as wine and cheese nights, art evenings, food truck visits, and sporting activities. You can also get together and create your own events.
Make Essence Communities build to rent Sydney your new home
Essence Communities look forward to welcoming you to a new apartment in Sydney. Our build to rent properties and management will make it easy for you to live your life the way you want, with all the benefits of our great locations, services and facilities, and without the hassle of private rentals.
We are experts at building communities. Essence Communities is part of UniLodge Australia, the biggest provider of student accommodation in the country, with over 100 properties under management and offering more than 30,000 beds.
We're bringing this experience to create Australia's best rental buildings with our build to rent developments. So when you're after a great Sydney rental apartment, come and visit us at Essence Communities. This is Inspired Living. Contact us here for more information.